Site Admin
Posts: 200
Joined: Sun Dec 04, 2022 5:39 pm
Quora: https://qr.ae/pGBbIQ
Has thanked: 9 times
Been thanked: 35 times
Contact:
India has already begun it's plan to demolish 30,000 Mosques in India and further more attempt to eradicate any form of Islamic history in India, yes that is really bad and to make things a little more clear it is
America by proxy
who is
funding this
.
Even more unbearable is the state of Muslim nations like Pakistan who's leadership has taken up actively the role of Monica Lewinsky and practically live under the desk at the oval office. If that was not enough then take the Middle Eastern royalty who have beyond reasonable doubt expressed their
undying love and devotion to Muslim killers Israel
. Muhammad bin Salman (MBS) has not only expressed his sexual desire for Israel but is actively helping Israel to exterminate Muslims and pacify the remaining Muslim nations into publicly accept Israel and it's far right.
As I have said before,
"It's not the might of Israel and the power of America that is dominant but the weakness of so called Muslims worldwide".
I can not leave Turkey out of this as it was the one final Muslim nation I personally held high hopes for until Erdogan invited for the first time in the history of Turkey invited benji's predecessor on to Turkish soil and not only welcomed him with open arms but signed a deal to pay Israel 6 billion US dollars for weapons.
---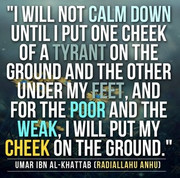 Register Here
**
Twitter
**
My Quora profile
- - ihuman Quora Space
**
TikTok
**
Rumble
YOU CAN USE ANY AND ALL MATERIAL ON THIS WEBSITE AS REFERENCE - save yourself time by quoting links to the answers
Please consider registering to show your support.And on the top right of all articles you will see a row of icons, (after registration) please click the thumbs up icon after registering
At the bottom of every article you will see 'Show post links' just click and share
---
---
---
---
---
---